Fenty Beauty
The creativity of the Fenty brand is unmatched. With every Fenty launch event, 424 sets out to embody the brand's same energetic vibrancy and ingenuity — ensuring no two events are ever the same.
F Club
For the launch of Fenty Beauty's Icon Lipstick, we created a digital immersive world including all aspects of the Fenty Beauty and Fenty Skin brands. Part of our task was a video experience that encompassed the venue's floors and walls, as well as a column replica of the lipstick tube that became the centerpiece of the event.
Services
Scenic Design & Fabrication
Interactive Tech Integrations
Space Planning
Brand Experience
Experiential Storytelling
Influencer Marketing & Content Creator Strategy
Product Seeding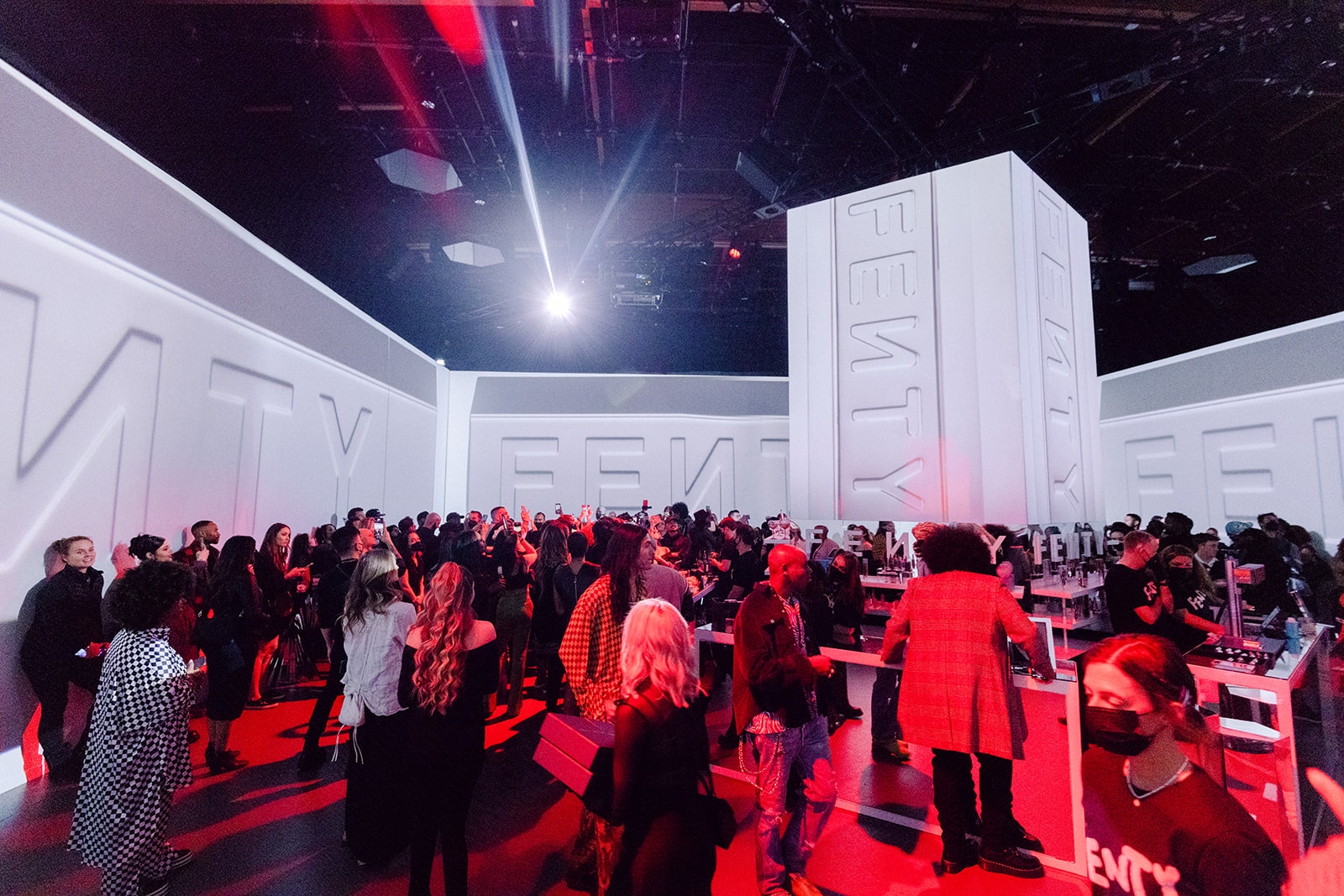 A digital replica of the lipstick case became the centerpiece of the event.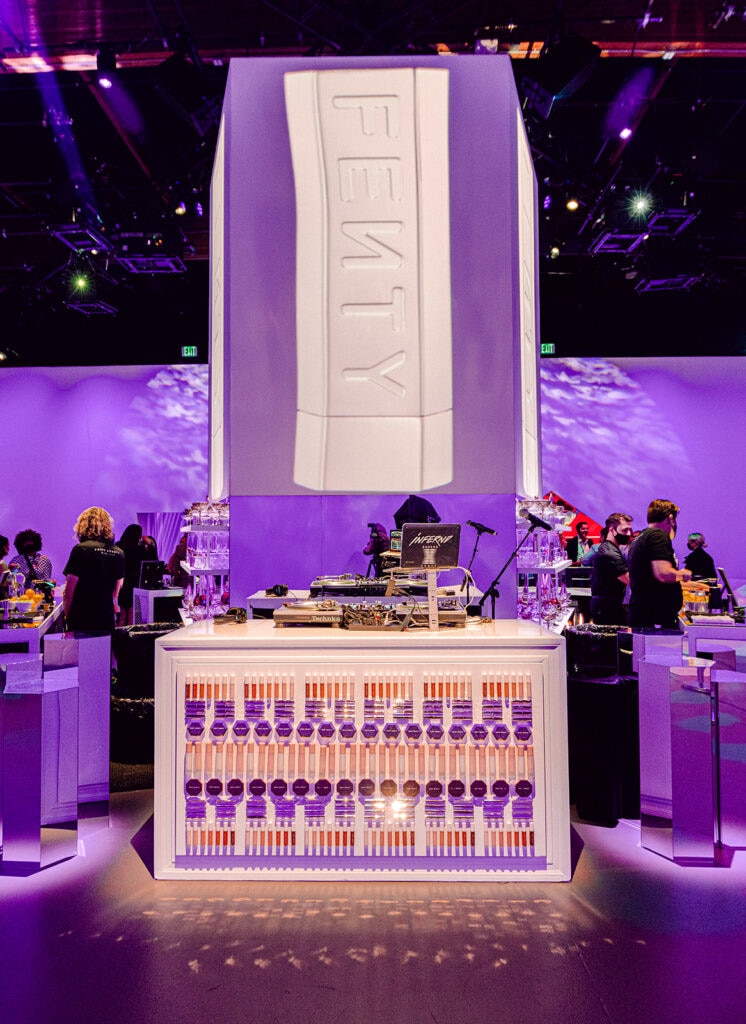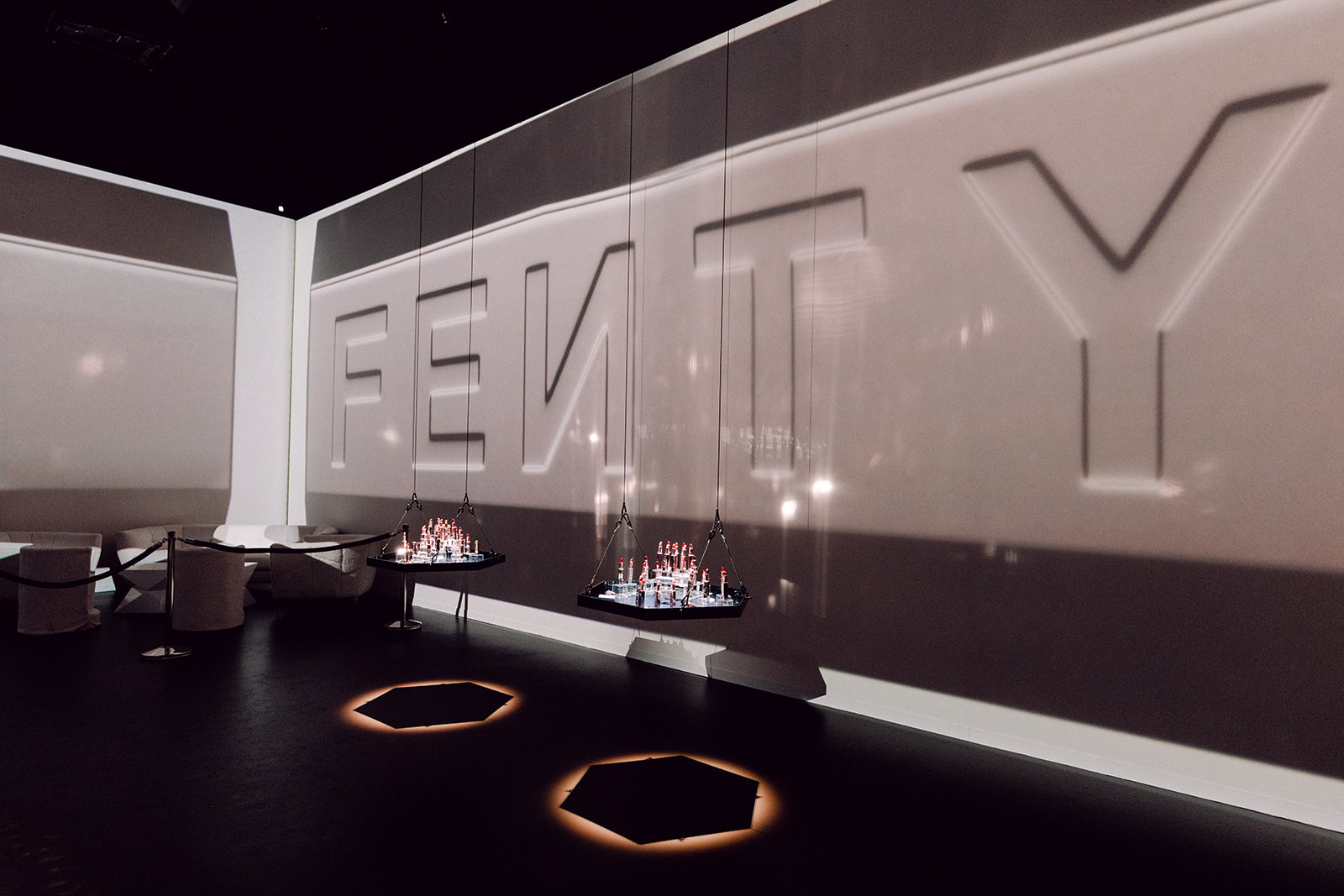 Production Details
Color-shifting LED video tunnel entrance shaped like Icon lipstick tube
Custom video and imagery projected on floor and walls
Custom DJ booths covered in Fenty makeup
Lipstick case engraving station
Olfactory experience using Fenty Fragrance
Restroom design transformation into the Fenty Skin Experience, generating viral content yielding over 2 million impressions
Curated cocktails and desserts inspired by colors and names of the Icon Lipstick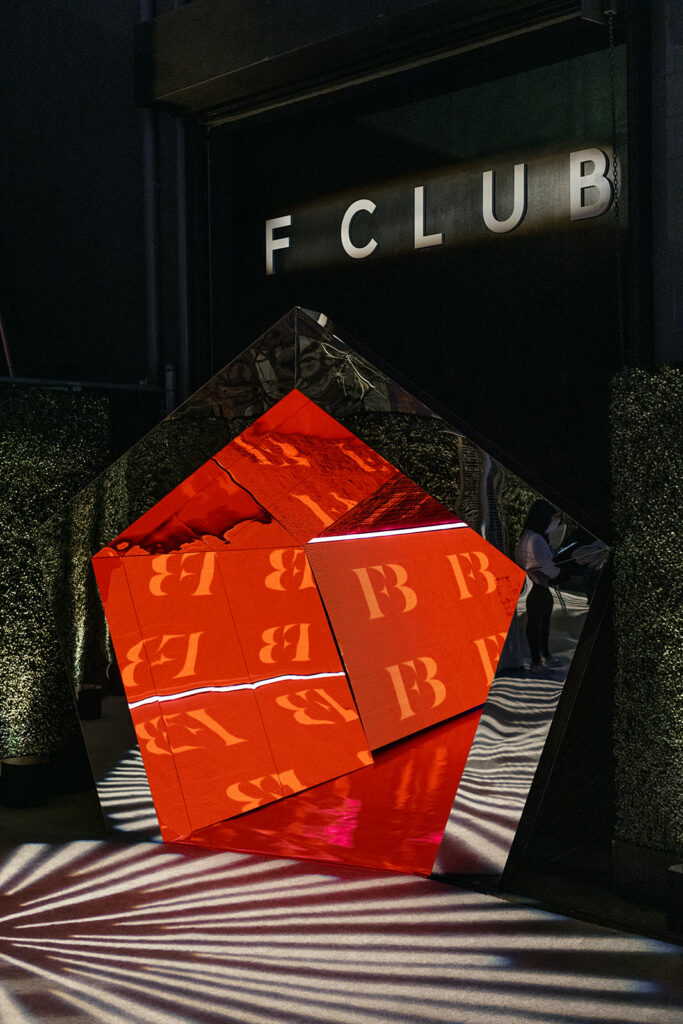 Lipstick case engraving station was the perfect activation.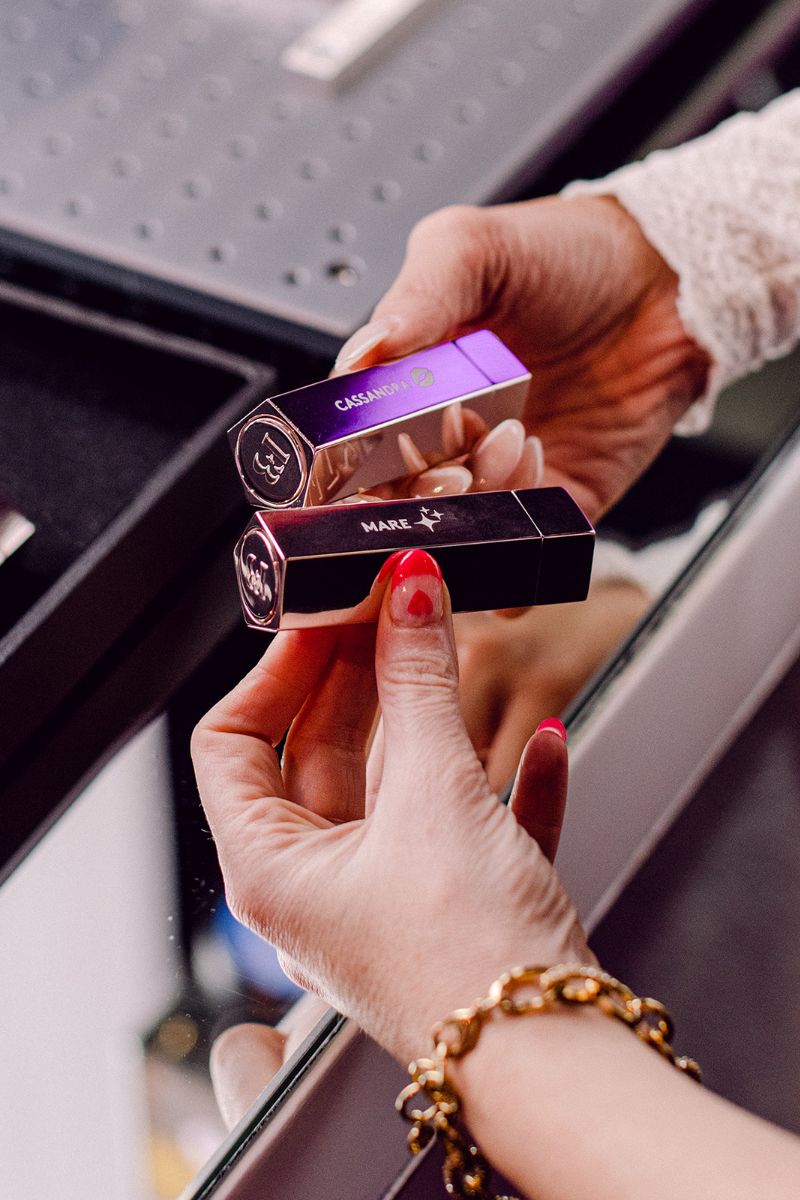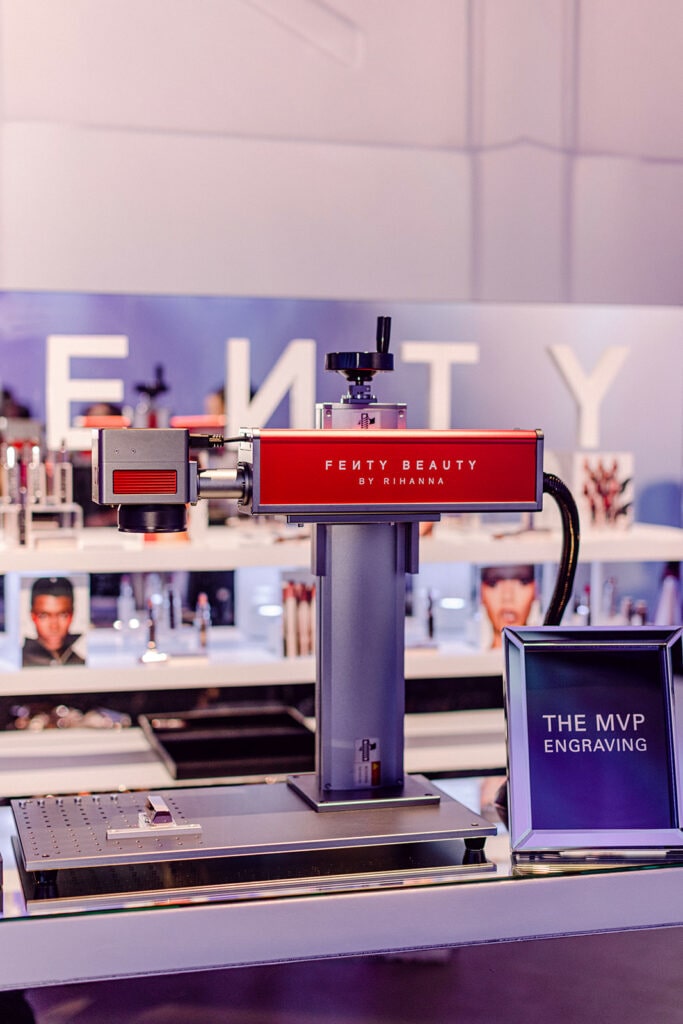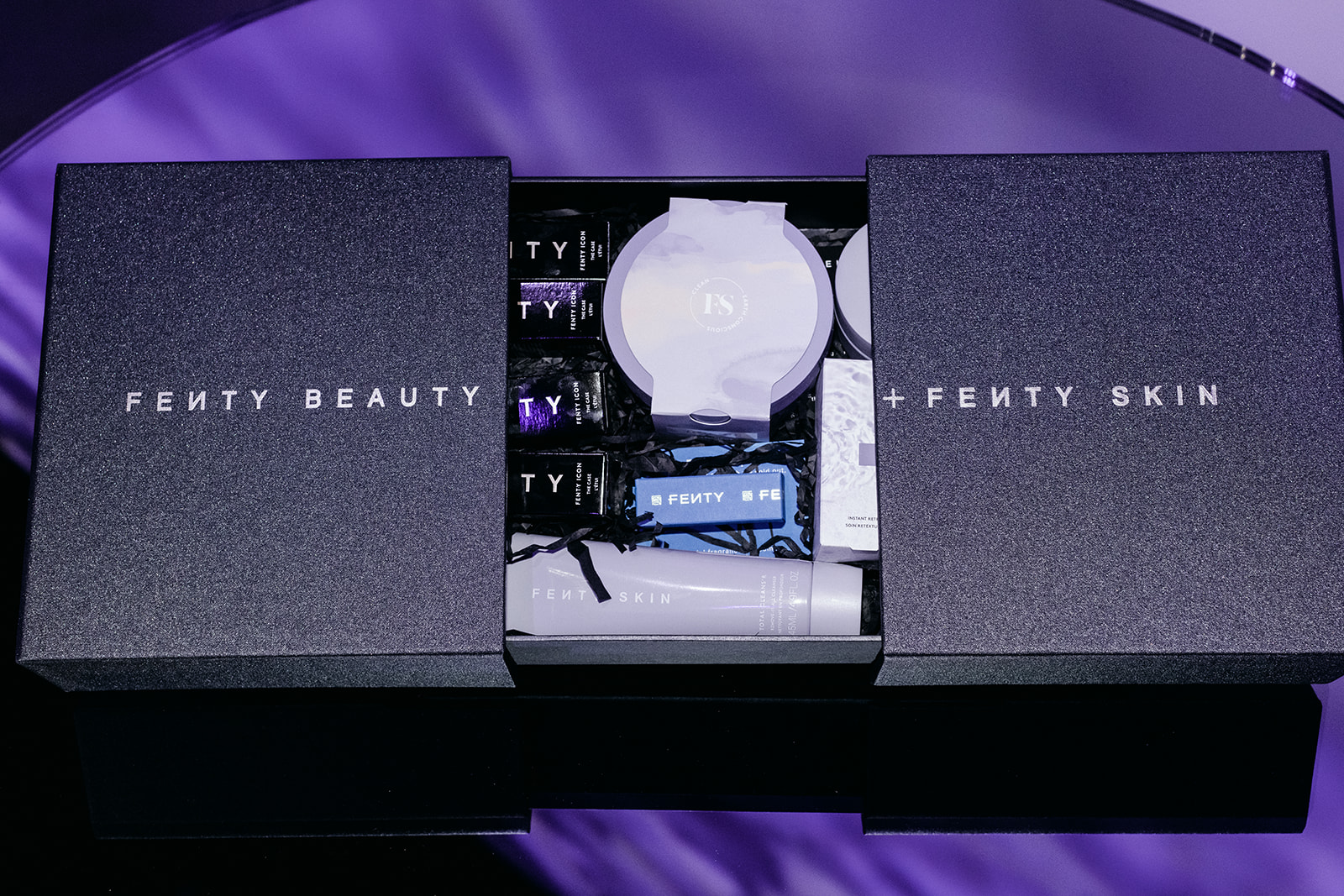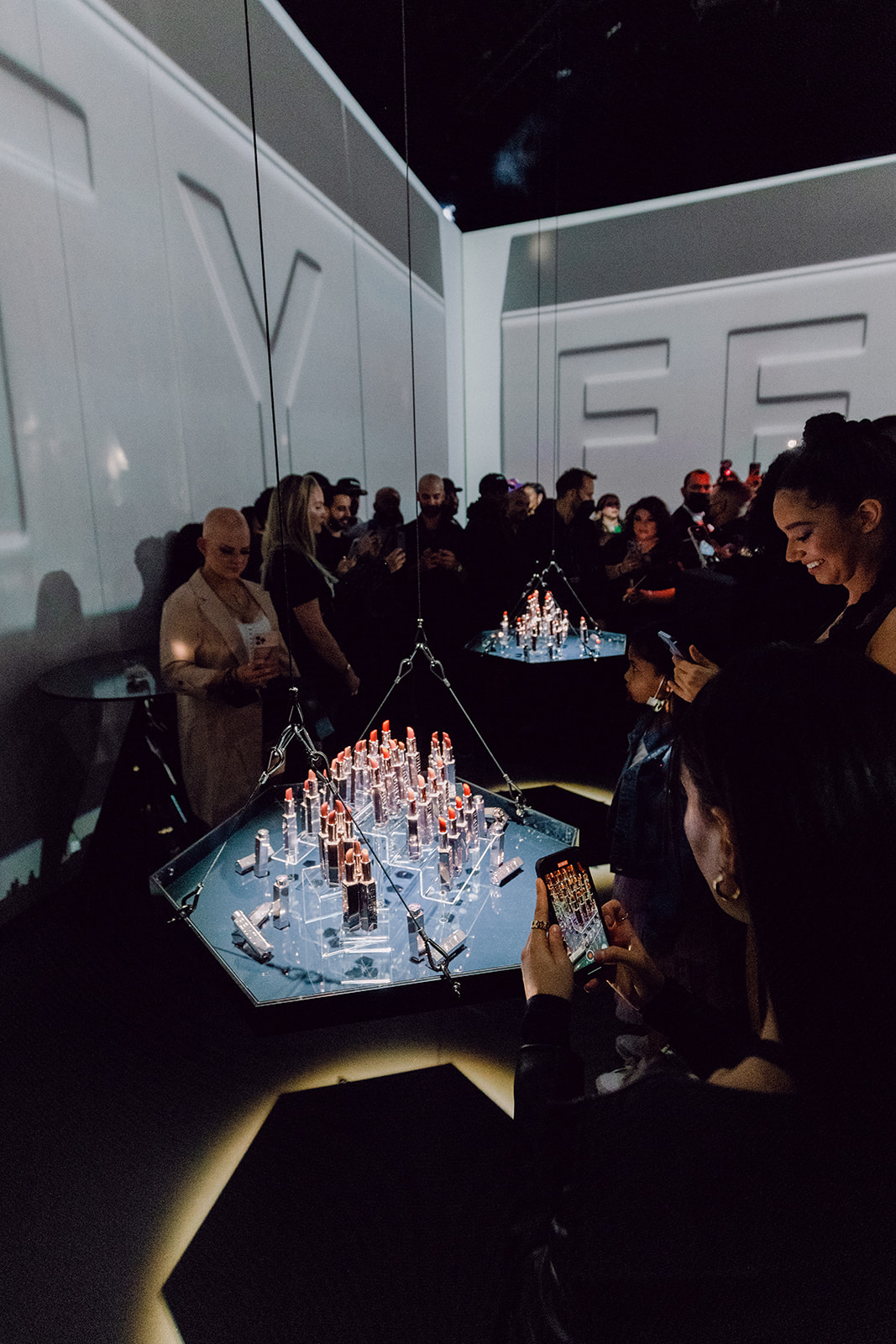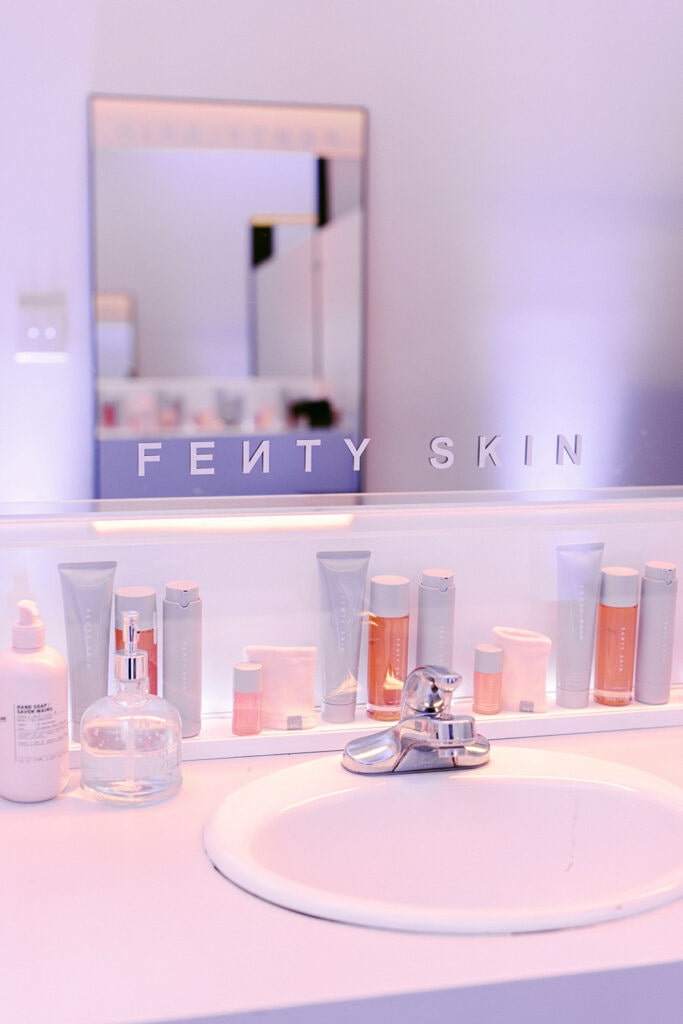 Fenty Beauty x Ulta
Fenty Beauty x Ulta event to celebrate the official launch of Fenty Beauty at Ulta Beauty. Transforming the Ulta Beauty store's parking lot in an immersive Fenty Beauty experience that showcased the key steps to creating Rihanna's real-life method to a game-changing glow – "The Fenty Face!" – through interactive product installations like a Fenty Icon Refillable Lipstick engraving station, Fenty Face product "maze," and more.